Got the tree trimmed? Stockings hung? Wreath on the front door?
Wait, no? Not yet?
Well, if you haven't decorated for Christmas yet, perhaps one of the following applies:
1. You don't do Christmas.
2. You hate Pinterest.
3. You're lazy.
Or, as a friend once told me, you don't decorate because it's too depressing to take everything down at the end of the season. Your joy gets shoved into a box in the attic, along with all the tinsel and holiday goodness.
Or, on a lighter note, maybe you're just overwhelmed by the thought of decking the halls. Because your life involves a new baby or a sick toddler or a likes-to-pee-on-the-Christmas-tree cat.
Enter easy, breezy Christmas decorating.
Several options exist. None involve Pinterest.
For your convenience, I've included affiliate links. Read my Disclaimer to learn more.
1. Outsource. Recruit your friends and family to do it for you. And don't forget to bribe them into un-decorating come January.
My mom decorated our house when my first son was born (in December). What a gift to arrive home from the hospital and set up my nursing station beside a tree filled with twinkling lights and peacock feathers. I don't remember who untrimmed the tree that year. Maybe no one. Maybe this year is so easy, breezy because those decorations are still up – four years later.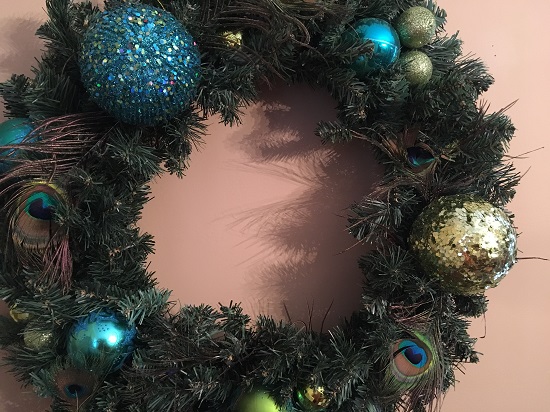 2. Do the bare minimum. As defined by you.
I was beyond thrilled to find a small box in the attic this year simply labeled, "easy x-mas." I thanked my 2015 genius self for having such forethought, and curiously opened this box I'd completely forgotten about. It contained: handmaid stockings, heavy-duty stocking holders and a plethora of non-breakable ornaments. For the kids, ya know?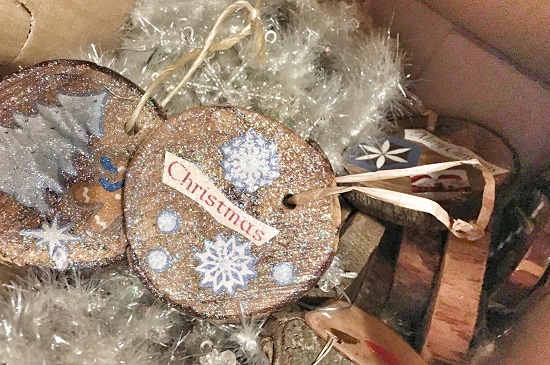 In approximately 20 minutes, I was Christmas-ready! The stockings were hung by the chimney with care.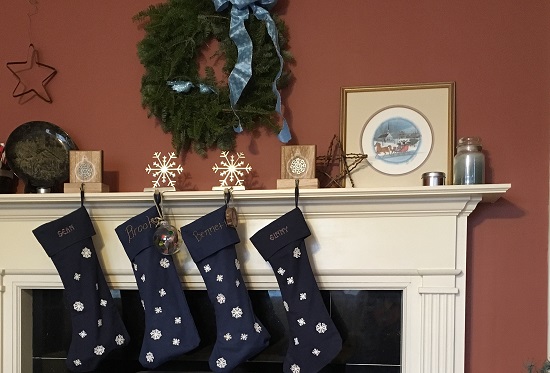 3. Keep it kid-friendly. You can decorate your tree with fun, child-dazzling things. Or you can make your kid do it.
Every year we drag a small, pre-lit tree out of the attic for the boys. It's the perfect height and full of sparkle – what kid can resist that? This year I handed the easy x-mas box to my oldest and told him to "have at it." He was super excited to hang 3 ornaments before he moved on to legos, stating, "Mommy, I'll leave the rest for you to do." Um, thanks?
I also found an adorable wooden nativity set at Target for $15 (or you can get a similar nativity set on Amazon) Because you haven't lived until you've listened to a 2-year-old scream-sing Away in a Manager.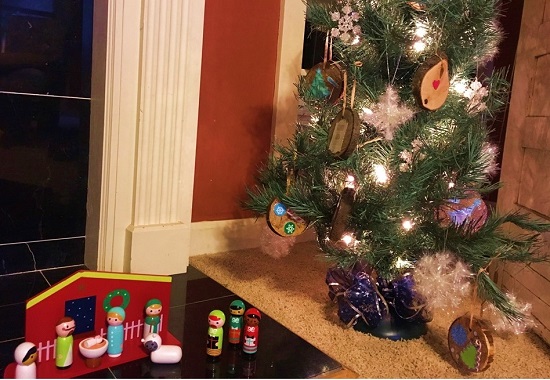 4. Leave the angels out all year long. Also known as: repurpose what you already got.
I like angels. And stars. So I never bother to put these things away. At Christmas time, they are completely appropriate. At all other times, well, I'm just that lady who likes angels and stars.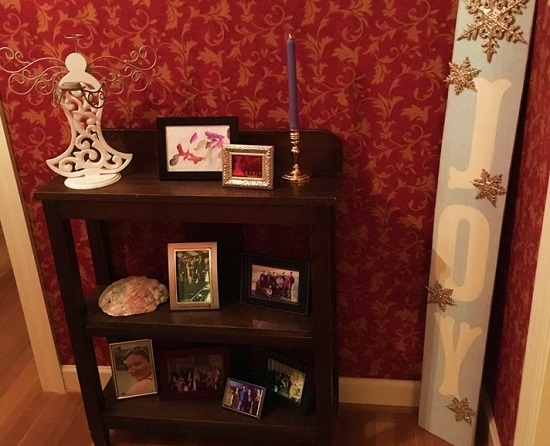 5. Cut corners. For when the bare minimum just won't do.
I have a couple cute Christmas photos I only display during the holidays. I simply swap out pictures in frames found throughout the house. And by "swap out," I mean I just put the Christmas photo on top of the non-Christmas photo. At the end of the season, I remove the holiday pic and life goes back to normal.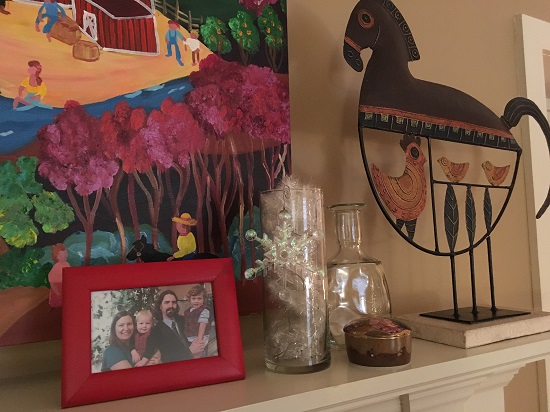 Don't bother displaying Christmas cards. Find a basket and just fill it with cards as they arrive in the mail. This is completely kid friendly, too. Your kiddos can manipulate all the goodies in the basket and recount fun memories when looking at photos of cousins and dear friends.
I LOVE, LOVE, LOVE Christmas cards. Plus, I keep all the photos because it's fun to watch my kid brother's kids grow up year after year. To do this, I literally keep them in the basket and put the entire basket into the hall closet for safe keeping til the next December rolls around.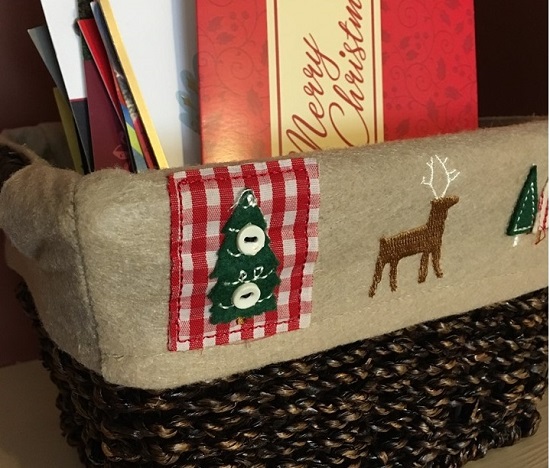 If you're hosting a holiday party, you can always add a giant, pre-lit tree for extra pizazz. Decorate it or not. And just toss some Christmassy hand towels in the bathroom and kitchen – you'll be good to go! (And check out your local Goodwill store to get some cute towels on the cheap!)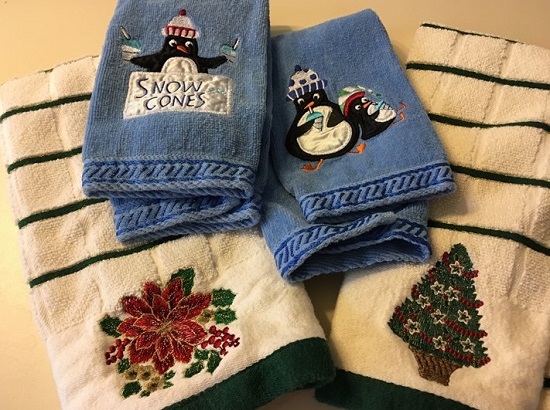 Merry Christmas, y'all. Share your easy, breezy Christmas decorating tips below or on Facebook at MothersRest.